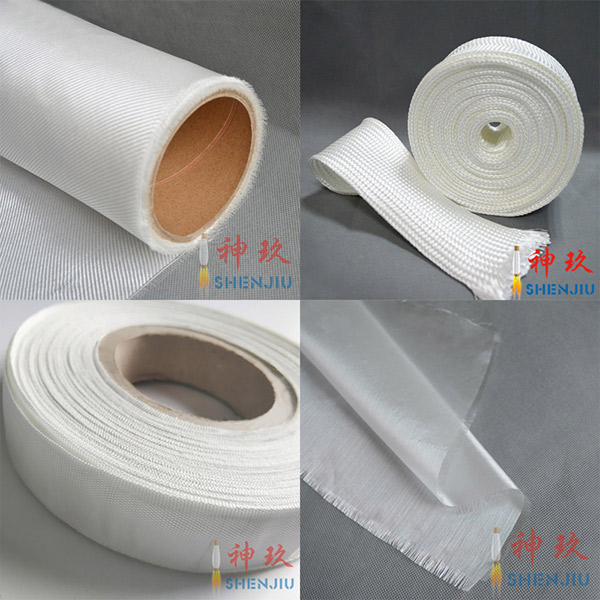 Quartz fiber fabrics for wave transmission mainly include quartz fiber cloth, quartz fiber belt, quartz fiber sleeve and other fabrics. Quartz fiber can also be woven into three-dimensional fabric by special weaving process, which can meet the requirements of integrated structural and functional design of weapons.
Silica matrix composite reinforced by quartz fiber fabric has good permittivity and high transmittance because of its porosity. Silica / SiO2 composite reinforced by quartz glass fiber fabric was used in the United States. As-3dx composite was developed at room temperature and 5.8HZ, with ε = 2.88 and TNA δ = 0.00612. The material was applied to the Trident submarine missile. After that, on the basis of as-3dx material, the 4D omnidirectional high-purity quartz fabric reinforced silica composite adl-4d6 was prepared by the inorganic precursor impregnation sintering method, which has more excellent wave transmission performance.
Quartz fiber has excellent mechanical, dielectric, ablative and seismic properties. It has low and stable dielectric constant and node loss at high frequency and temperature below 700 ℃, and its strength remains more than 70%. It is a kind of excellent multi-functional transparent material. The softening point of quartz glass fiber is 1700 ℃. It has excellent thermal shock and low ablation rate. It also has the rare property that the elastic modulus increases with the increase of temperature. It is also a kind of main material for wide-band wave transmission. It can adapt to the high temperature environment change caused by the sudden change of speed in the flight process of spaceflight vehicles and missiles. It is also an ideal wave transmission material for ultra-high speed vehicles. It is mainly used in the electromagnetic window or radome of aerospace vehicles and missiles. It can meet the complex and changeable environmental conditions of high-speed and ultra-high-speed vehicles and keep the normal operation of communication, guidance and remote sensing measurement systems.
---
Jun-04-2020